Memory Verses 2011
February 19, 2011
"I
f My people who are called by My name will humble themselves, and pray and seek My face, and turn from their wicked ways, then I will hear from heaven, and will forgive their sin and heal their land." - 2 Chronicles 7:14 (NKJV)
March 5, 2011
"Wrath is cruel and anger a torrent, But who is able to stand before jealousy?" - Proverbs 27:4 (NKJV)
March 19, 2011
"
And without controversy great is the mystery of godliness:
God
was manifested in the flesh,
Justified in the Spirit,
Seen by angels,
Preached among the Gentiles,
Believed on in the world,
Received up in glory." - 1 Timothy 3:16 (NKJV)
April 2, 2011
"17 Repay no one evil for evil. Have regard for good things in the sight of all men. 18 If it is possible, as much as depends on you, live peaceably with all men. 19 Beloved, do not avenge yourselves, but rather give place to wrath; for it is written, "Vengeance is Mine, I will repay," says the Lord." - Romans 12:17-19

May 7, 2011
"There are many plans in a man's heart, Nevertheless the LORD's counsel - that will stand." - Proverbs 19:21 (NKJV)
---
Memory Verses (1) 2010
December 4th, 2010


"
Jesus answered, "Most assuredly, I say to you, unless one is born of water and the Spirit, he cannot enter the kingdom of God." - John 3:5 (NKJV)
November 6th, 2010


"
You shall love the LORD your God with all your heart, with all your soul, and with all your strength." - Deuteronomy 6:5 (NKJV)
October 17th, 2010


"

And the LORD said unto Moses, Wherefore criest thou unto me? speak unto the children of Israel, that they go forward:" - Exodus 14:15 (KJV)



October 2nd, 2010


"3And they sing the song of Moses the servant of God, and the song of the Lamb, saying, Great and marvellous are thy works, Lord God Almighty; just and true are thy ways, thou King of saints.

4Who shall not fear thee, O Lord, and glorify thy name? for thou only art holy: for all nations shall come and worship before thee; for thy judgments are made manifest." - Revelation 15:3, 4 (KJV)



September 4th, 2010


"Be ye therefore followers of God, as dear children;" - Ephesians 5:1
August 21st, 2010

"And ye are complete in him, which is the head of all principality and power:" - Colossians 2:10
August 7th, 2010

"In the beginning was the Word, and the Word was with God, and the Word was God." - John 1:1 (KJV)
July 3rd, 2010
"We love Him, because He first loved us." - 1 John 4:19
June 19th, 2010

"Can two walk together, except they be agreed?" - Amos 3:3
June 5th, 2010

"19
So then, my beloved brethren, let every man be swift to hear, slow to speak, slow to wrath;
20
for the wrath of man does not produce the righteousness of God." - James 1:19, 20 (NKJV)
May 15th, 2010

"And it shall come to pass afterward That I will pour out My Spirit on all flesh; Your sons and your daughters shall prophesy, Your old men shall dream dreams, Your young men shall see visions."
-

Joel 2:28 (NKJV)
May 1st, 2010
"
The earth
is
the LORD's, and all its fullness, The world and those who dwell therein." - Psalms 24:1
April 17th, 2010
"
And this is eternal life, that they may know You, the only true God, and Jesus Christ whom You have sent." - John 17:3
April 3rd, 2010
"
But you
are
a chosen generation, a royal priesthood, a holy nation, His own special people, that you may proclaim the praises of Him who called you out of darkness into His marvelous light;"
- 1 Peter 2:9

March 6th, 2010

"For what will it profit a man if he gains the whole world, and loses his own soul?" - Mark 8:36
February 20th, 2010
"For the Holy Spirit will teach you in that very hour what you ought to say." - Luke 12:12
---
Memory Verses (2) 2009

June 6th, 2009

"Can a woman forget her nursing child, And not have compassion on the son of her womb? Surely they may forget, Yet I will not forget you." - Isaiah 49:15 (NKJV)
June 20th, 2009

"Have I not commanded you? Be strong and of good courage; do not be afraid, nor be dismayed, for the LORD your God
is
with you wherever you go." - Joshua 1:9
July 4th, 2009

"Now when they saw the boldness of Peter and John, and perceived that they were unlearned and ignorant men, they marvelled; and they took knowledge of them, that they had been with Jesus." - Acts 4:13 (KJV)
August 1st, 2009
"But he was wounded for our transgressions, he was bruised for our iniquities: the chastisement of our peace was upon him; and with his stripes we are healed." - Isaiah 53:5 (KJV)
September 5th, 2009

"For I know the thoughts that I think toward you, says the LORD, thoughts of peace and not of evil, to give you a future and a hope." - Jeremiah 29:11 (NKJV)
November 21st, 2009


"
You are worthy, O Lord, To receive glory and honor and power; For You created all things, And by Your will they exist and were created." - Revelation 4:11 (NKJV)
---
Memory Verses (1) 2009

February 21st, 2009

"Finally, brethren, whatever things are true, whatever things are noble, whatever things are just, whatever things are pure, whatever things are lovely, whatever things are of good report, if there is any virtue and if there is anything praiseworthy—meditate on these things." - Philippians 4:8 (NKJV)

March 7th, 2009

" 1 The LORD is my shepherd;
I shall not want.
2 He makes me to lie down in green pastures;
He leads me beside the still waters.
3 He restores my soul;
He leads me in the paths of righteousness
For His name's sake.
4 Yea, though I walk through the valley of the shadow of death,
I will fear no evil;
For You are with me;
Your rod and Your staff, they comfort me.
5 You prepare a table before me in the presence of my enemies;
You anoint my head with oil;
My cup runs over.
6 Surely goodness and mercy shall follow me
All the days of my life;
And I will dwell in the house of the LORD
Forever." - Psalms 23 (NKJV)

March 21st, 2009

"14 I am the good shepherd; and I know My sheep, and am known by My own. 15 As the Father knows Me, even so I know the Father; and I lay down My life for the sheep. 16 And other sheep I have which are not of this fold; them also I must bring, and they will hear My voice; and there will be one flock and one shepherd." - John 10:14-16 (NKJV)

April 4th, 2009

"Therefore know that the LORD your God, He is God, the faithful God who keeps covenant and mercy for a thousand generations with those who love Him and keep His commandments;" - Deuteronomy 7:9 (NKJV)

April 18th, 2009

"But as many as received Him, to them He gave the right to become children of God, to those who believe in His name:" - John 1:12 (NKJV)

May 2nd, 2009

"And He said unto them, "Follow me and I will make you fishers of men." - Matthew 4:19 (KJV)

---
Memory Verses (2)


June 21st, 2008

"6 And I saw another angel fly in the midst of heaven, having the everlasting gospel to preach unto them that dwell on the earth, and to every nation, and kindred, and tongue, and people, 7 Saying with a loud voice, Fear God, and give glory to him; for the hour of his judgment is come: and worship him that made heaven, and earth, and the sea, and the fountains of waters." - Revelation 14:6, 7 (KJV)

July 5th, 2008

"8 And there followed another angel, saying, Babylon is fallen, is fallen, that great city, because she made all nations drink of the wine of the wrath of her fornication. 9 And the third angel followed them, saying with a loud voice, If any man worship the beast and his image, and receive his mark in his forehead, or in his hand,
10 The same shall drink of the wine of the wrath of God, which is poured out without mixture into the cup of his indignation; and he shall be tormented with fire and brimstone in the presence of the holy angels, and in the presence of the Lamb: 11 And the smoke of their torment ascendeth up for ever and ever: and they have no rest day nor night, who worship the beast and his image, and whosoever receiveth the mark of his name. 12 Here is the patience of the saints: here are they that keep the commandments of God, and the faith of Jesus." - Revelation 14:8-12 (KJV)

July 19th, 2008

"Blessed are they that do his commandments, that they may have right to the tree of life, and may enter in through the gates into the city." - Revelation 22:14 (KJV)

August 2nd, 2008

"4 Whereby are given unto us exceeding great and precious promises: that by these ye might be partakers of the divine nature, having escaped the corruption that is in the world through lust. 5 And beside this, giving all diligence, add to your faith virtue; and to virtue knowledge; 6 And to knowledge temperance; and to temperance patience; and to patience godliness; 7 And to godliness brotherly kindness; and to brotherly kindness charity." - 2 Peter 1:4-7 (KJV)

August 16th, 2008

"1 Bless the LORD, O my soul; And all that is within me, bless His holy name! 2 Bless the LORD, O my soul, And forget not all His benefits: 3 Who forgives all your iniquities, Who heals all your diseases, 4 Who redeems your life from destruction, Who crowns you with lovingkindness and tender mercies, 5 Who satisfies your mouth with good things, So that your youth is renewed like the eagle's." - Psalms 103:1-5 (NKJV)

September 6th, 2008

"Ho, every one that thirsteth, come ye to the waters, and he that hath no money; come ye, buy, and eat; yea, come, buy wine and milk without money and without price." - Isaiah 55:1 (KJV)

September 20th, 2008

"Those who are wise shall shine like the brightness of the firmament, And those who turn many to righteousness like the stars forever and ever." - Daniel 12:3 (NKJV)

October 4th, 2008

"The fear of the LORD is the beginning of wisdom, And the knowledge of the Holy One is understanding." - Proverbs 9:10 (NKJV)

November 15th, 2008

"Arise, shine; for thy light is come, and the glory of the LORD is risen upon thee."
Isaiah 60:1 (KJV)

December 6th, 2008

"22 Through the LORD's mercies we are not consumed, Because His compassions fail not. 23 They are new every morning; Great is Your faithfulness. " - Lamentations 3:22, 23 (NKJV)



---
Memory Verses (1)
March 1st, 2008

" And you will seek Me and find Me, when you search for Me with all your heart." - Jeremiah 29:13 (NKJV)

March 15th, 2008

"And do this, knowing the time, that now it is high time to awake out of sleep; for now our salvation is nearer than when we first believed." - Romans 13:11 (NKJV)

** EXTRA HOMEWORK for March 15th ...

"The night is far spent, the day is at hand. Therefore let us cast off the works of darkness, and let us put on the armor of light." - Romans 13:12 (NKJV)

April 5th, 2008

"Let no one despise your youth, but be an example to the believers in word, in conduct, in love, in spirit, in faith, in purity." - 1 Timothy 4:12 (NKJV)

April 19th, 2008
"And behold, I am coming quickly, and My reward is with Me, to give to every one according to his work. I am the Alpha and the Omega, the Beginning and the End, the First and the Last." - Revelation 22:12, 13 (NKJV)

May 3rd, 2008
"14 Stand therefore, having girded your waist with truth, having put on the breastplate of righteousness, 15and having shod your feet with the preparation of the gospel of peace; 16 above all, taking the shield of faith with which you will be able to quench all the fiery darts of the wicked one. 17 And take the helmet of salvation, and the sword of the Spirit, which is the word of God;" - Ephesians 6:14-17 (NKJV)

May 17th, 2008
"10 Because you have kept My command to persevere, I also will keep you from the hour of trial which shall come upon the whole world, to test those who dwell on the earth. 11 Behold, I am coming quickly! Hold fast what you have, that no one may take your crown." - Revelation 3:10, 11 (NKJV)

June 7th, 2008 (MEMORY VERSE RECITAL!)
Powered by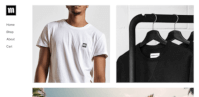 Create your own unique website with customizable templates.