Sabbath School Lesson
To study this weeks lesson online,
click here.
As part of our weekly Bible study experience, we study a lesson guide called the "Sabbath School Lesson." This lesson guide explores different aspects of the Bible and faith. Issued by the General Conference of the Seventh-day Adventist church, it is studied simultaneously and around the world.
Each Saturday (Sabbath) we meet in the Waitara Seventh-day Adventist Church to study and discuss the lessons for each week together in classes.
We encourage you to explore the Word through the lesson as preparation for this class for you will find it to be a great blessing!
Sabbath School starts at 9:45am each Sabbath! We look forward to seeing you there! For additional study aides and insights into the lesson material you can explore the following links:
HOPE SABBATH SCHOOL -
http://media.forestlakechurch.org/hopeclass
SAC CENTRAL SABBATH SCHOOL with Doug Batchelor -
http://www.amazingfacts.org/Television/CentralStudyHour/tabid/76/Default.aspx
---
Powered by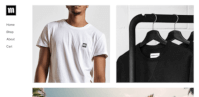 Create your own unique website with customizable templates.