Download the electronic flyer below to email & invite your friends...
ALIVE Summit '13
"RUN"
November 15 & 16
Waitara Seventh-day Adventist Church
Speakers: Pr Lyle Southwell, Pr Lloyd Grolimund, Rome Ulia, Boris Jovinov and Charissa Fong
For more info click here.
---
Powered by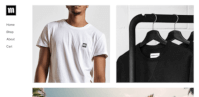 Create your own unique website with customizable templates.